If you're looking to improve traffic to your website or social channels, there are a couple of easy wins solar dealers can put into action without too much effort.
6 Tips To Improve Your Social Media Presence
1. Make Videos
Videos captured on your smart phone is a quick and easy way to make unique and relevant content. You could record a 15-30 second spot highlighting:
your latest install
loading your vehicle ready for the next job
an on-camera testimonial from a happy customer
an announcement or response to latest solar news.
2. Get Testimonials
Ask your customers before you leave the job if they could post a review for you on the website or Facebook page. Chances are they found you there or at least stalked you before calling, so they will be familiar with the review process.
3. Post Recent Solar News
You can set up a Google Alert for Australian solar news so that you never miss the latest breaking news. You can then be among the first to promote new laws, subsidies or tariffs in your state or territory. This helps you stand out, keeps your page current, and allows you to have a voice on the current state of solar.
4. Promote Your Products and Services
Highlight your quality solar panels, batteries and inverters. Share insights and user experience on panels that would be of interest to someone looking to purchase solar or upgrade their current system.
5. Link To Credible Partners
If you are a CEC accredited installer, or offer the 25-year warranty LG solar panels then promote this on your social channels with a link to these sites. Linking out provides Google with information that associates you with other reputable sites (ie the 'neighbourhood' you work in), and can help with your organic search visibility.
6. Keep Photos Current and Relevant
Showcase installs you're proud of, that highlight the type of solar panel, battery or inverters that you want to sell more of. Posting weekly is ideal as it shows anyone coming to your site or social channel that you're actively in business.
Social Media Tools To Use For Your Social Posts
The best way to keep yur posts looking on brand and timely is to utilise some of the social media tools available. Here are some we recommend:
Download Our FREE Social Media Checklist
This checklist can be printed and checked as a reminder on what to post for each social channel. You can download it here.
Need Help Managing Social Channels?
We understand that not everyone has the time to manage social channels. If you're looking for help with keeping your social channels relevant and timely, talk to us today.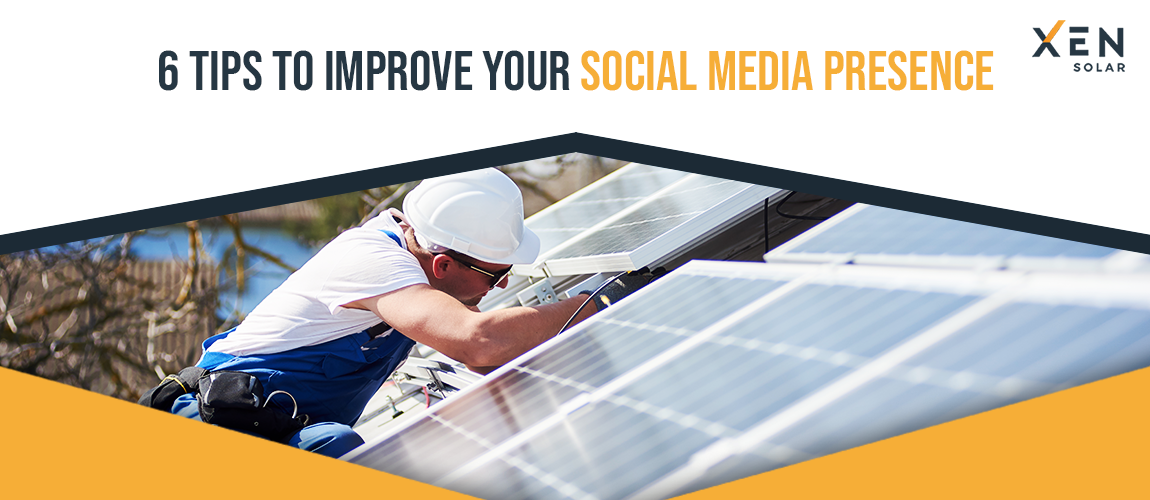 Published: Thursday 06 June 2019 | Last updated: Thursday 06 June 2019