Solar dealers need to have great local search visibility and to achieve this, dealers will need a well-optimised website, possibly Google Ads campaigns running and other SEO strategies in place. However, one platform that dealers tend to overlook is Google My Business (GMB).
Table of Contents
With a Google My Business account, you can easily connect with customers across Google Search and Maps. Without a well-optimised GMB listing, you have a very slim chance at appearing in the local pack and Google Maps result.
The best part? Google My Business is free and easy to set up.
How to Verify a Google My Business Location
If your business has been around for some time, chances are, your Google My Business listing already exists. You'll simply need to claim it. Follow the steps below to claim your listing.
Search for your business name plus location on Google:

You should see your business in the search results:
If you don't see your business here, go to google maps:

https://www.google.com/maps

and type in your complete business address.
Click on your business if it shows in the results.
Now click the 'Own this Business' link
Click 'Manage Now'
If you still can't find your business from Google Maps, go to

https://business.google.com/create

and fill in your business details
And finally, choose a way to verify your ownership. This can be done through mobile or a domain email. If none of these work for you, click the third option which is 'Postcard by mail'.
A domain email's format looks like this: info@yourdomain.com
The postcard may take a few weeks to arrive so verifying through mobile or a domain email are your best option here.
Once you get the code, enter it into your Google My Business listing.
You will see the screen below once verification is complete:
How to Optimise Your Google My Business Location
After verifying your location, you can access your dashboard and start adding your business information and optimising your listing. Remember, Google My Business is a powerful tool to get website visits and calls if you optimise it correctly.
Access your GMB dashboard here: https://business.google.com/
1. Enter your complete and accurate business information
Categories: choose a relevant primary business category and secondary categories. Make sure you avoid adding secondary categories that are barely related to your business. We recommend using these categories:

Solar energy equipment supplier
Solar energy contractor
Solar hot water system supplier (if applicable)

Address and pin are correct: double check your address details and pin position are correct. You can drag and reposition your pin if it's not accurate. This will help customers find you.

Service areas: enter your service area so Google can better match the listing with user searches in that location. You can also use this option to hide your address publicly if you cover a specific service area instead of a physical location.
Office hours: this is quite important so your customers know your availability. Update this if you are closing the office for the holidays or have different office hours in place because of COVID-19.
Special hours: enter hours for days when this business has an irregular schedule
Phone number: make sure you add a primary phone number. Secondary ones are optional.
Profile short name: this will make it easier for customers to find you. Customers can enter the short name URL in the browser's address bar, like "g.page/[yourcustomname]," to go directly to your Business Profile.
Business description: You're allowed up to 750 characters but Google will only display the initial 250 characters of your business description in the knowledge panel. Talk about what your business does and mention anything that differentiates you from competitors.

Tip: Make sure that you put the most important information and keywords including your city or service area/s in the first 250 characters of your business description.
2. Create Google My Business posts
The advantage of utilising GMB posts is giving your business a platform to advertise your brand, offers, news, events, and more — for free.
With Google My Business posts, you can publish updates about your business, offers, events, products and services, as well as COVID-19 updates as posts on GMB profiles.
This will appear under the updates tab on your GMB knowledge panel when you search on mobile.
On desktop search, posts will appear right below reviews.
Types of posts
Offer: this is an excellent way to advertise your deals and promotions for free. Make sure you include:

An image or video
Title
Start and end date of your promotion
Offer details
Coupon codes, Terms and Conditions if applicable
Link to the product or service
Update/What's New: this type of post is a good way to generate brand awareness.
This allows businesses to post recent news and updates about their businesses as well as promoting a newly published blog post. When creating this post, include the following information:
Relevant image
Describe your post
Then link back to a relevant page


Event: this post allows you to promote upcoming events or webinars on your GMB profile. Make sure you include this information:

Relevant image
Event Title
Start and end date
Event details (optional)
A registration link
Get support from customers: this has recently been added to GMB as a way to get support from customers during COVID-19. This post should encourage customers to buy gift cards from or make donations to your business.


Your message should let your customers know how purchasing a gift card or making a donation can help your business during this crisis.
You can link back to which platform your gift card is hosted or where they can send you a donation.
Available gift card platform options:

Available donation platform options:

COVID 19 Update: this type of post is for letting your customers know about any changes to your business due to COVID-19. This will be pinned at the top of all your posts even though there are newer posts.

3. Ask for Reviews and Respond to them
Based on a study conducted by BrightLocal, only 53% of people would consider using a business with less than 4 stars. So reviews are a vital part in promoting your solar business.
Here's are some ideas on how to encourage your customers to leave you a review:
Ask customers face-to-face to leave feedback while on-site
Send your customers a link to your GMB profile via SMS or email and encourage them to leave a review
Add a link to your GMB profile on your website and create a step-by-step guide on how they can leave you a review
Tip: Use your shortname to easily link to your GMB profile, eg: g.page/mysolarbusiness
You can use the following process below as a template to show your customers how to leave a review:
Go to [business name's] Google My Business profile: g.page/mysolarbusiness
Scroll down to the reviews section and click 'Write a Review'
If you're not signed in to your Gmail, a window will prompt you to do so.
Assign the appropriate star rating then type your review. You also have the option to add images if applicable.
Post review.
Responding to customer reviews
Responding to reviews is very important as it shows your customers that you value their feedback. Below are the best practices you can follow:
Express gratitude by sincerely thanking a reviewer
Mention their first name: ie Hi John, thank you for review…
Make sure you read their reviews and mention some key points from their review to show them that you really take the time to read and respond to each review. Eg: Hi John, thank you so much for the review and mentioning the quality of our installation. I'm glad you're satisfied with your new solar system.
Add a call to action at the end: Please don't hesitate to get in touch with My Solar Business if you have any questions about your new solar system.
Respond to negative reviews and complaints but resist the urge to lash back. Apologise even if you sincerely feel that you did nothing wrong and encourage them to contact you through phone or email so you can further discuss the issue and try to make it right if you can.
4. Upload photos or videos regularly
According to a study by Search Engine Land, businesses with more GMB photos get more views, clicks, calls and direction requests. Uploading photos and videos help captivate customers visually and give them an idea of what to expect from you.
Here's what you can upload:
Photos or videos of your recent installations
Photos of your solar products
Photos of the interior and exterior of your store/office
Photos of your employees at work
Photos of your team
Avoid stock photos, they're against the Google guidelines
If your customers upload photos when leaving a review, these will be added to your GMB photos.
We recommend you upload photos regularly, even if it's just once every two weeks. This will keep your Google My Business updated.
5. Setup Products
GMB products lets you showcase your products on your knowledge panel. Google explains the reasoning behind it:
"The Product Editor allows merchants to build a presence on mobile and the computer to showcase their products and drive customer interactions. Customers will see a more curated showcase of a store's products on the Business Profile Products tab on mobile, or the Product Overview module on the computer."
How to add products:
Navigate to 'Products' which is listed as part of the left menu
Click 'Get Started'
Upload a photo of your solar product, and make sure you fill out the product name, create a category, product description, and link back to your product page. Pricing is optional.
Once the products have been added, you'll see an option to view this on Google.
These will be displayed in the posts section of the knowledge panel:
And in the posts section:
6. Add List of Services
GMB doesn't have a complete list of categories so if you find that your business doesn't quite fit into one of the categories, you can use services instead. You may add custom services you offer, along with their descriptions and prices.
How to setup Services
Access and edit your Services section by navigating to Services on the left-hand side of your Google My Business dashboard.
To keep your services list organised, group services into categories. Add more categories that suit your solar business if necessary by clicking on this button:
Under each category, click on 'Add another service'
Then click 'Add custom service'
Add a short description of the service and click save:
Once all the custom services are added under each category, click on each custom service and add descriptions and prices if applicable.
Note: you can choose to not include pricing by choosing 'No price' from the pricing dropdown option. Here are the other available pricing options:
7. Setup Website
If you don't have a website yet, you can use the GMB website feature to create a free one for your solar business. If you already have a website, you can skip this part.
How to create a website within Google My Business
Navigate to Website from the left-hand menu:

Pick a theme that represents your business:

Navigate to 'Edit' and fill out the fields. This should tell your customers who you are and what your main products or services are.
Photos - Google will automatically use the photos from your Business Profile so you can skip this if you have already uploaded photos or you're regularly uploading them to your GMB.
Publish your website once you're done customizing it.
8. Setup Messaging
Your potential customers can get in touch with you in real-time from your Business Profile on Google through the Google My Business mobile app.
This means an easy and quick way your potential customers can contact you.
How to enable Messaging
On your mobile device, download the Google My Business app from

Google Play

if you're on android, or from

App Store

, if you're on an iOS device.
Once downloaded, open the app and log in to your Google account.
If you have multiple locations, open the location you'd like to turn Messaging on.
Tap Customers>Messages and then turn on.

Next, customise your automated welcome message.
Here's an example custom welcome message:
An important note about Messaging - Google may deactivate it for your business if you don't respond to a new message within 24 hours.
Read more about Messaging here.
9. View Insights
After all the work you've done for your GMB profile, the next step is to analyse its performance through GMB Insights.
Google defines Insights as an inside look at how people find your business listing on the web. Insights focuses on how customers use Search and Maps to find your listing, and what they do once they find it.
Insights will show you:
How customers search for your business

Queries used to find your business: the most popular queries for your business by unique users
Where customers view your business on Google: the Google services that customers use to find your business

Customer actions: the most common actions that customers take on your listing

Directions requests: the areas where customers request directions to your business from

Phone calls: when and how many times customers call your business

Popular times

Photo views: the number of times your business photos have been viewed, compared to photos from other businesses

Photo quantity: the number of photos you've uploaded to your business listing

If you want to get ahead of your competition, you certainly can't ignore Google My Business. However, don't just claim your GMB profile, include the bare minimum information, and forget about it. Similar to social media accounts, it requires regular updating - for example, posting or uploading images every week or two and responding to reviews and messages immediately.
If you have any questions or need help optimising your GMB listing, don't hesitate to contact us.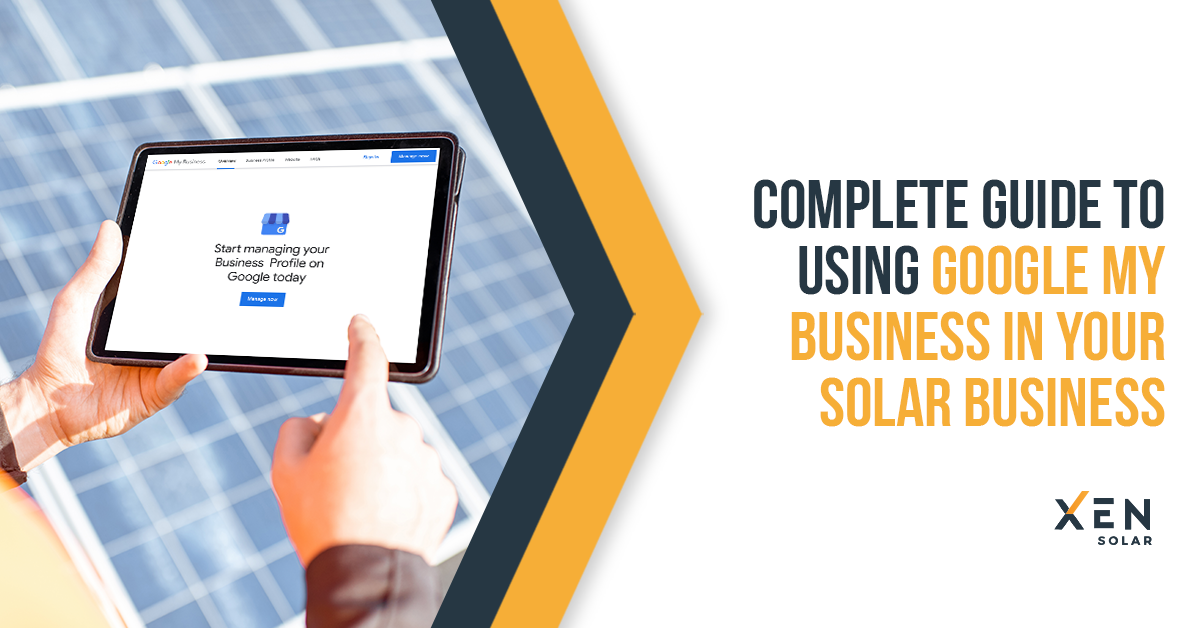 Published: Friday 21 August 2020 | Last updated: Friday 21 August 2020