The mighty Google gurus have been messing with the formula again and recent changes have caused a stir. Are you up to date with how Google Ads has changed and what it means for your business?
Here are two changes you should know about, how it affects your business and what changes you need to make.
Recent Changes To Google Ads
1. Match Types
Google announced that modified broad match keywords (BMM) are disappearing. This has been coming for a while now, and Google advise that the change shouldn't affect how keyword targeting works (too much). You can read the Google Ads announcement here.
Timelines
Any +modified +broad +match keywords that you have in your account will behave like "phrase match" keywords from February 2021. After June 2021 you will no longer be able to create +modified +broad +match keywords.
What happens if you do nothing?
If you do nothing to your current BMM keywords then Google advise that the algorithm will treat those keywords like phrase match and deliver your ad to a relevant search query.
Do we trust that advice from Google?
Chatter amongst forums and groups are indicating that there has been slight decreases in traffic. You can run the gamble of decreased traffic or you can be proactive and optimise your account.
What we recommend
We recommend duplicating your BMM keywords and creating new phrase match keywords (if you don't have them already). Then pause the original BMM words.
This allows you to retain the history of the BMM data - so you can clearly see how this change has affected your account performance.
2. Search Term Report
Google announced that they were changing the level of data supplied in the search term report. This change ultimately means they are hiding data from search queries and only sharing queries that they consider to be 'significant volume'.
Google advise that the change is an improvement to privacy thresholds. You can read the Google Ads announcement here.
Timelines
The change to the search terms report rolled out very quietly in September 2020.
How does this impact your business?
You will only see significant search terms that trigger your ad. This means you might have hundreds of other irrelevant search terms that you now unaware of. Previously, you could identify low volume search terms and take steps to remove them or add them as a negative keywords to avoid irrelevant clicks -- but now it means that these "less significant" search terms will waste your money.
Do we trust that advice from Google?
Google claims the change was needed to meet the latest privacy threshold. Most marketers are saying that they very rarely found any personal data (addresses, phone numbers etc) in search term reports. With approximately 30% of search queries now hidden, Google Ads account managers are mourning the loss of being able to identify leaks in spending and being able to mine for new keywords that convert.
However, this type of change is not the last. In the age of machine learning & automation, we are likely to see more of these kinds of functionality limitations from Google.
What does this mean for reporting?
Marketers love to see data and Google are now hiding it. Whether your internal staff look after Google Ads or you have an agency that manages it for you, there will now be gaps in reporting back on search terms queries.
What Are The Next Steps For Your Business?
Google Ads Audit

- review your account!

Learn more about what's involved here.



Up-skill your internal staff looking after Google Ads

- check in with them to make sure they are across all of the recent changes. Google also offer a range of free courses, we recommend

Google's Skillshop

for anyone looking to get up to speed on Search, Display, Video and Shopping ads.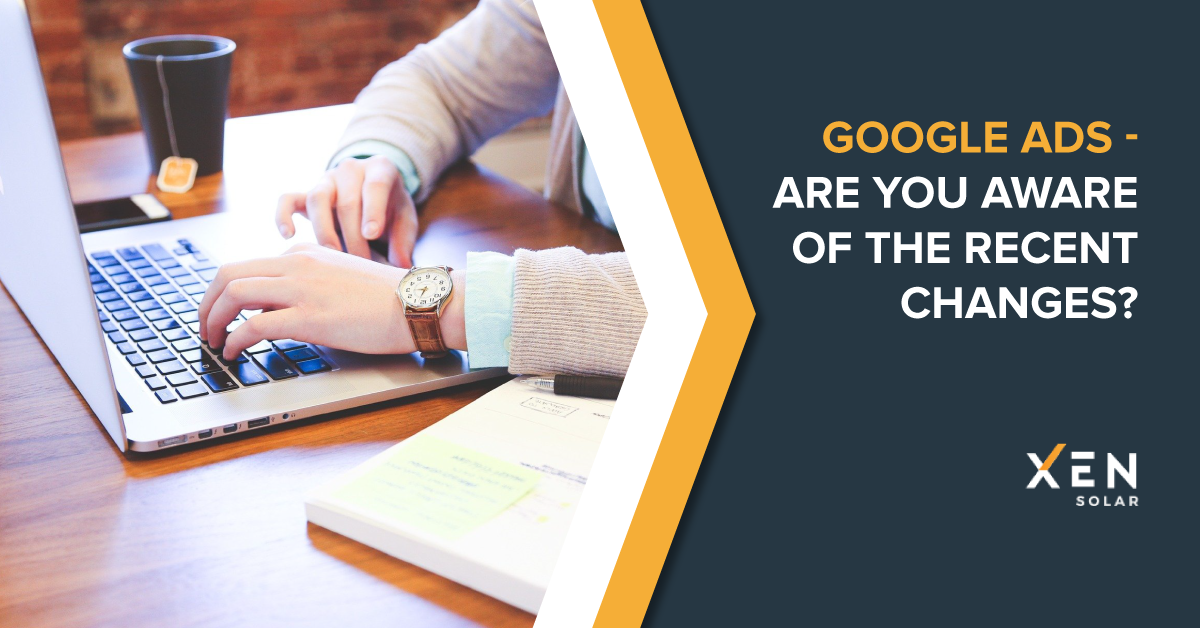 Published: Monday 12 April 2021 | Last updated: Monday 12 April 2021