Google has made it easier for solar businesses to promote their brand through Google My Business (GMB) posts. You can promote your upcoming events, offers, and special deals, highlighting your products, or any of your blog posts or pages. If you're not taking advantage of it yet, you're missing out on potential customers.
What are the Benefits of using videos in your Google My Business posts?
We all know that good photos can improve engagement but videos can also be as effective as images.
A video will not only be engaging, but it's also an effective way of sending your message to potential clients. Businesses that constantly update their GMB accounts rank better in local search results than their competitors who don't.
How to create a short video
The problem, however, is that the majority of business owners today think that using videos to promote their brand will need more time and financial resources but that's not entirely the case.
Creating a 1 to 10-minute video that will grab people's attention is not as challenging as it sounds. Below are some quick methods you can use to create a video:
Use online video editing tools like Animoto to create professional looking videos
Use your smartphone to record a video and give it a personal touch
Use existing videos from your website or your social media pages.
Uploading video to Google My Business posts
1. Go to you GMB posts and add an update: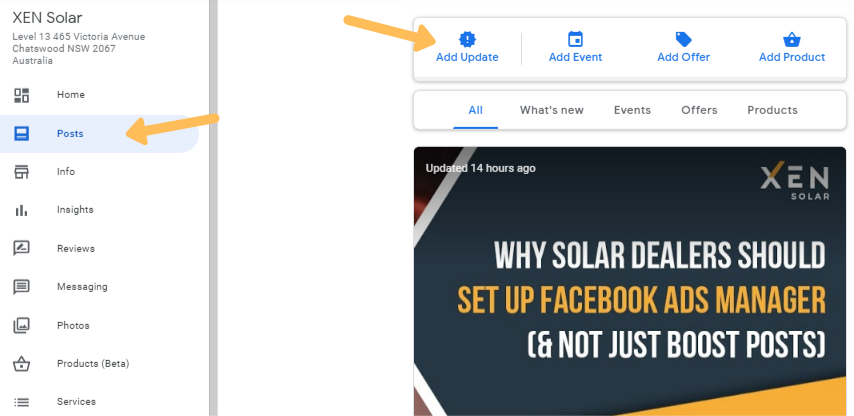 2. Upload a video
You can either drag the video you want to upload or select the video from your computer.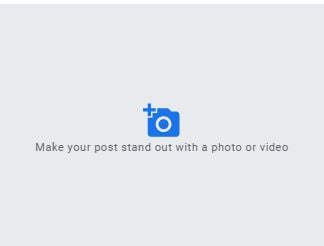 3. 'Write your post' field.
Here, you can provide a summary of the things you covered in the video.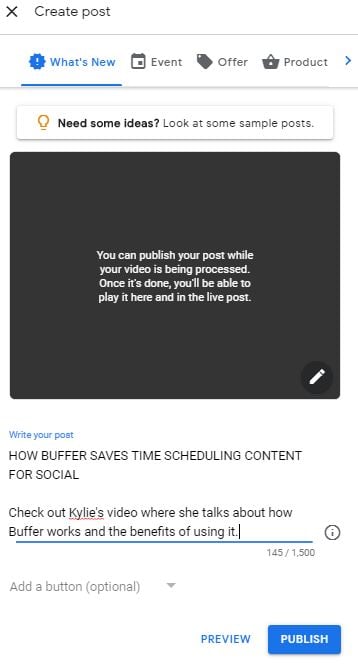 4. Add a call-to-action (CTA).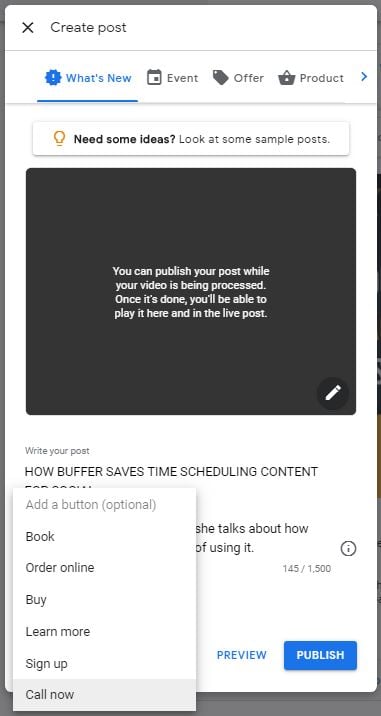 You can choose from any of these buttons to use:
Book: this should link to a page where your visitors can book a service or an appointment with you.
Order online: if your business offers online orders or deliveries - you can link this to your online store, to a specific product/service, or to an order form.
Buy: this has the same purpose as the order online button -

this allows your visitors to have a seamless purchasing experience.

Learn more: this should link to a page/post where readers can learn more of the things you discussed in the video.
Sign up: If your business offers membership, you can link this to the sign-up page with form.
Call now: You don't have to add a phone number or a URL here. This will automatically link to the phone number that's on your Google My Business location. This way, your visitors can call you directly from their mobile.
Solar dealers will probably want to use Book (for an appointment booking), Learn More (for more information about solar), Sign Up (for special offers or incentives) or Call Now (to call your dealership).
5. And finally, hit publish and then view your post!
Once you're satisfied with the video and the description, hit publish and review your post.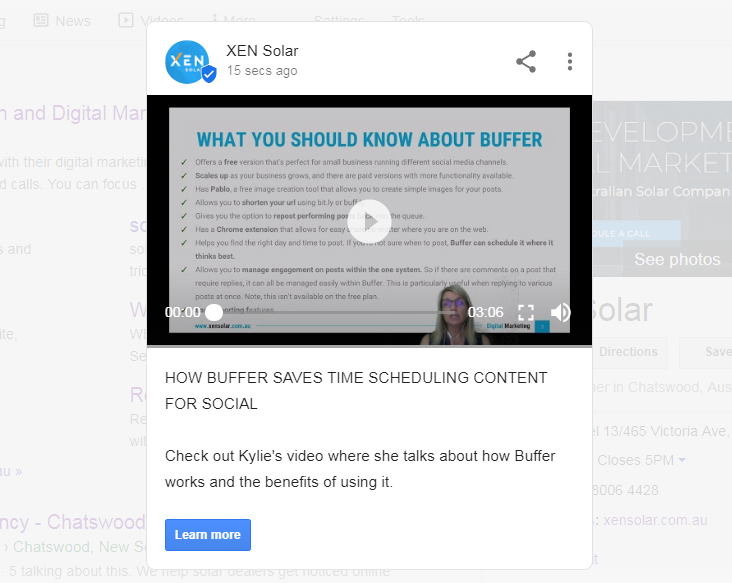 Get ahead of other solar dealers in your area by utilising Google My Business and its post feature. If you haven't signed up or claimed your business on Google yet, now is the right time.
Not sure how to set up Google My Business? Read our 6 step process here.
Need Help With Solar Marketing Activities?
We often hear from dealers that they feel like there is not enough daylight hours to run and market their solar dealership. If you're looking for help to implement free or paid marketing activities with the goal of generating leads and converting them to customers then get in touch with us today. We provide:
Website audits
Marketing activity audits
in order to review your current activities and determine whether your business could benefit from a new perspective.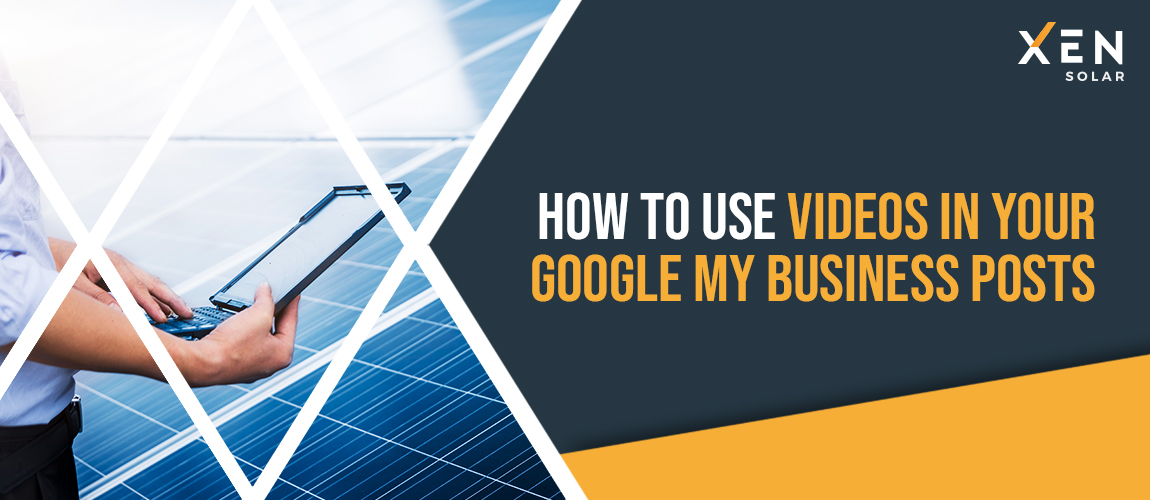 Published: Friday 23 August 2019 | Last updated: Thursday 22 August 2019