A common question solar dealers ask at this time of year is whether to continue to invest in Google Ads over the holiday period.
Concerns are usually around resourcing and money:
No-one will be in the office and calls will go unanswered
I don't want to be interrupted by social channel questions or notifications
Everyone closes down for the Christmas holiday period so I'll save some money.
For the most part, we recommend that most solar dealers should run Google Ads campaigns. And here's why.
Why You Should Keep Your Google Ads Running Over The Holidays
1. Capture Attention While People Are Relaxing
It's not uncommon for Australians to take two weeks off over the Christmas break. During that time, they are relaxing and enjoying time with family and friends. And more often than not, they are still connected to their phone.
For someone considering a solar purchase, in any stage of the buyer cycle, it's a perfect time to do some research. For example:
Top of the funnel buying cycle: typically these users are asking: how does solar work and what are the advantages? They might go onto your Facebook page and watch you latest video or read your latest solar blog.
Middle of the funnel buying cycle: Typically these users are searching for things like: what are the best solar panels or are there any solar rebates available. Here users will start comparing local solar dealers and consider next steps for them.
Bottom of the funnel buying cycle: typically these users will request a quote, demo or onsite consultation, and will be searching for things like: best solar dealer in <suburb> or looking for ads that offer free quotes. These leads have a high intent to purchase and are your number one priority.
If you have turned your advertising off, you will miss out on appearing in these searches with potential leads.
2. Better To Have Leads To Follow Up Than None At All
So there might be a bank of enquiries waiting for attention when you return from leave. Is that such a bad thing? The alternative is that you return to the office with no leads to follow up. I know which I'd prefer!
If your dealership's marketing activities generate leads that require call backs and email replies, then you might be overwhelmed by the amount of leads you need to follow up. A simple call to see if they are still interested will further qualify those leads to a more current status. Then you can start booking the team in for visits.
If your dealership's marketing activities include marketing automation emails, then most of the work is being done for you. The drip-feed emails will continue to send automatically in that time. All of the leads information is gathered and sitting in the CRM. You can proactively tackle these leads when you return.
3. Capitalise on Future Goals
In their downtime, people tend to focus on what's coming up. New year resolutions typically come into play. I'll be more healthy, lose weight, care more for the environment. If someone is considering installing solar for the coming year then they're likely to be searching for options while they have time.
4. Your Competitors Might Pause Ads - So Only You Will Show in Searches
Your solar dealer competitors will also be taking a break. They won't be answering calls, booking quotes or replying to emails. But they also might pause their campaigns because they think they should. You can rest easy knowing your advertising spend is still generating leads for you, while you're taking a break.
Tips To Maintain Your Brand Reputation While Advertising Over The Holiday Period
It's good to set expectations before you go on leave. Outline your opening hours/days so that people know when you are on leave and when intend to contact them when you return.
For example, you can:
Make sure your auto-respond Out Of Office Message is on your email
Change the voicemail message on your business phone and mobile/s
Pin a notice to the top of your Facebook page
Add a message, pop up or slide-in to your website
If relevant, put a notice on your shop door
For Google Ads - considering removing Call Extensions if you expect an influx of calls that will be too hard to manage when you return
For Google Ads - consider updating the Call To Action on your ad messaging. "Contact us for 2019 quotes" with the URL taking them to a form.
For Google Ads - create a specialised Landing Page for the holiday season - all advertising goes to this landing page and outlines the office closure times.
Remember - most Australians take a break during this time. People will not be surprised that your office is closed and that you're not taking calls or answering social comments or emails. Enjoy the break, you're going to be busy answering leads when you return!
Need Help With Google Ads?
We understand that not everyone is an expert in search engine marketing. And with all the new updates and changes to Google Ads it can be stressful trying to figure it all out. If you're looking for help with Google Ads, we can set up and manage your campaigns for you.
Contact us for more information & pricing
Learn More About Google Ads
10 Google Ads Metrics You Should Know About
Why Google Ads Brand Campaigns Are An Important Part of The Mix
Why Geo-Targeting Is Important For Your Google Ads Campaigns & How To Set It Up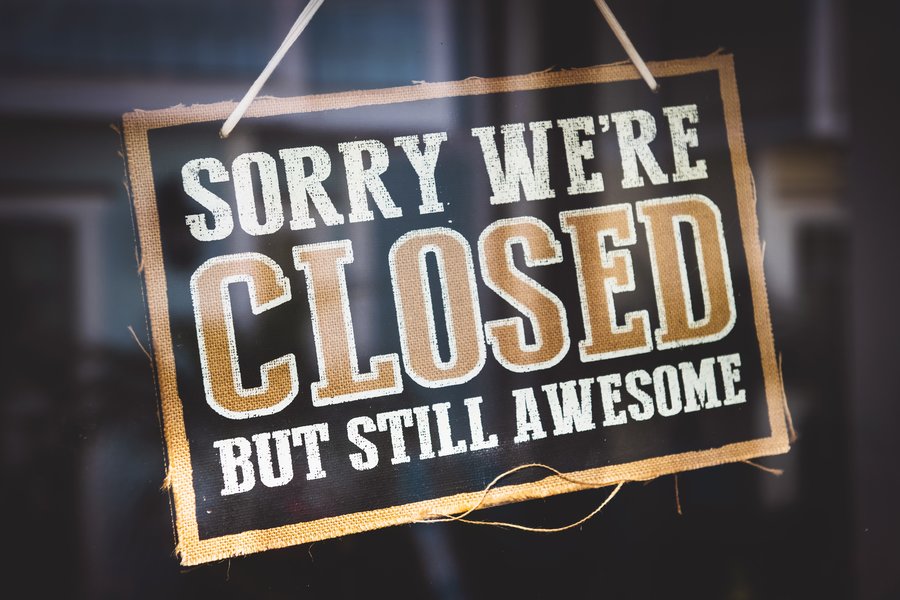 Published: Tuesday 11 December 2018 | Last updated: Tuesday 11 December 2018