In this post, I discuss the importance of credibility for your social business, and some simple steps you can implement to improve your own site's perception and credibility.
It is based on the video below:
You can also watch the video on YouTube here.
Craig Bailey from XEN Solar and in this video I'm going to walk you through the importance of credibility for growing your solar dealership.
As you may know, we work with a number of solar dealers and installers around Australia, so that gives us insight into what's working, not only for dealers in different locations but also for changes in the industry at large.
Part of credibility is having an understanding of these changes, what's working what's not, understanding the challenges and also the opportunities. At the end, I'm going to give you a bit of a checklist for things to put in place.
The Competitive Solar Market
Now, we all know that it's getting more competitive in the market. There's seasonal changes as well as political influences, so at a state and federal level, there's different tariffs rebates incentives going on, some get stopped quite suddenly and then others are added and that has key influences.
Cheap Solar Competitors With Scammy Campaigns
One of the problems we have is that there's a lot of competitors coming in possibly quite cheap competitors overseas telemarketing with aggressive and sometimes scammy campaigns, there's even door-knocking going on.
So these are some screenshots from a Facebook group one of our team is involved in and his people just highlighting that there's people coming around door-knocking trying to sell them solar.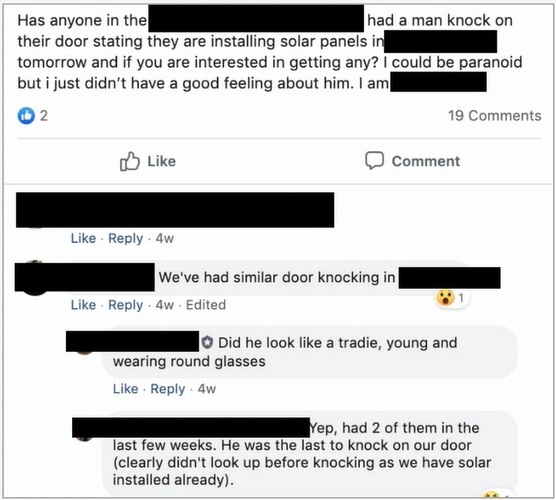 So let's got to the point where the industry is just very low quality scammy, pushy and salesy. So in a market like that, how can you stand out? In fact, how can you educate your prospective clients and customers how to avoid solar scams? It's such a problem that CEC has written a post on this alerting consumers.
The Importance of Credibility for Solar Companies
So it's very clear the credibility is important. You can get all your leads in and all your marketing in place but you're competing against people that may have lower quality products and certainly lower quality processes than you. So let's talk about how you can respond. And really the differentiator is credibility.
So what is credibility and why is it so important?
Well, let's think about the customer journey and I'm going to touch on this for just a minute or so to remind you of why this is so important. And we actually have a whole blog post and I have a whole separate video on training on this in why it's so important, so please check out that link. Here it is in a snapshot.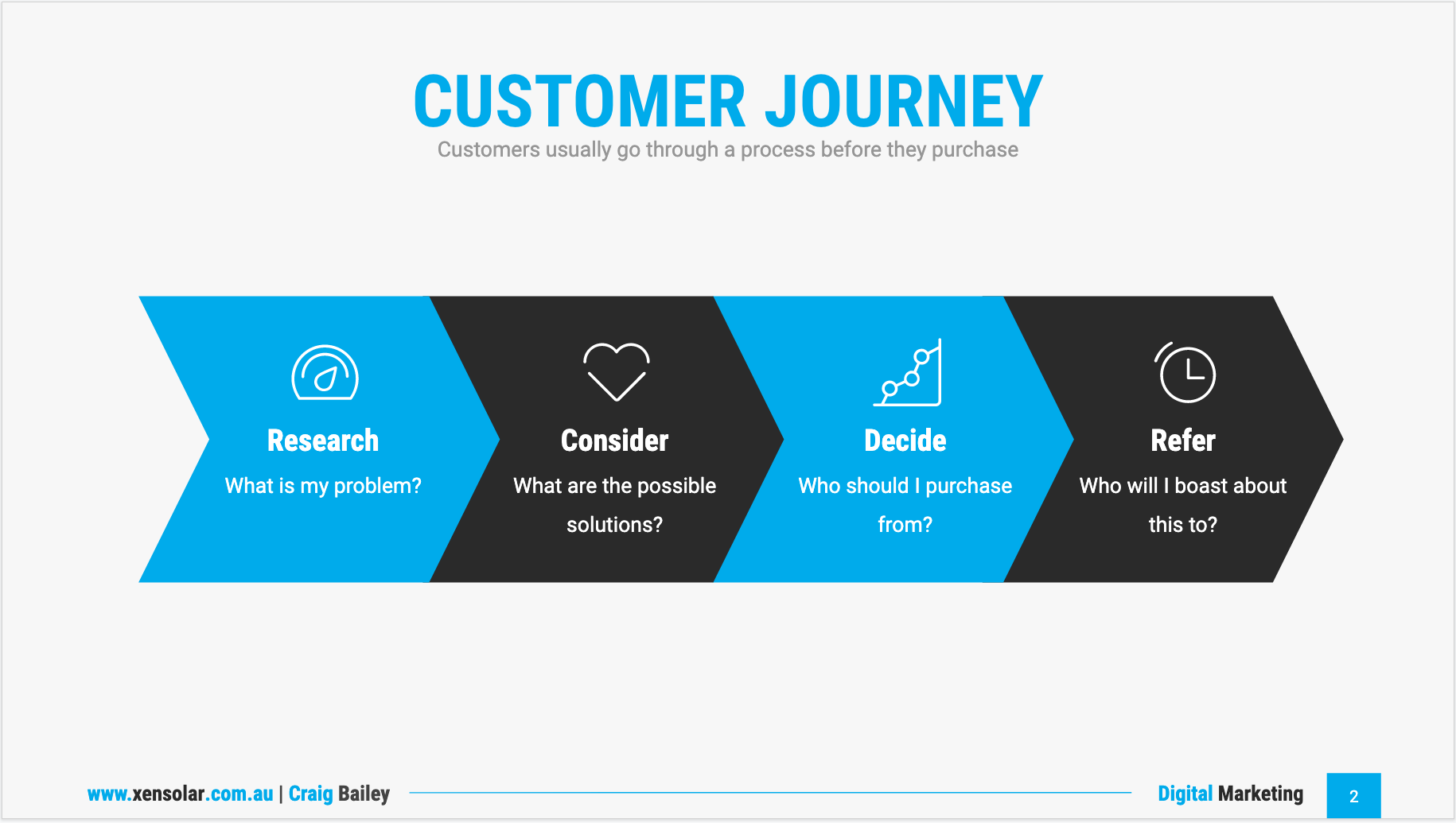 People go through a journey on their way to purchase and you would relate to this. Think about anything you purchase even a small price item right through to a higher ticket price item, solar is obviously a high ticket price item for many people so they start with research. They've heard about solar, maybe it's in the news, but they don't really know the topic. So they do research they find out what their problem is, usually it's my bills are too high, for some people it's "I want to protect the environment" but usually it's around cost savings and return on investment.
So they do some research and then they look what are my possible solutions? So this is where they're starting to look at different panels, they might not even know what an inverter is, they might be considering batteries but they're looking for solutions to their problem.
They actually haven't chosen a provider or a supplier yet, that comes next. They're just working out what are their options. And then they get to the decision mode, who should I purchase from? Here's where it becomes important for credibility. And then after they purchase, they actually want to refer you if they've had a good experience with you, to their friends. As we all know, getting recommendations from our peer group is so important.
So if we think about that journey and people doing research, they're often looking for blog posts and eBooks, they often responding to Facebook ads that comes up in their feed, then they're considering. So they're looking at your site FAQs product, you might be seeing email follow-ups. This is all part of leads in and marketing.
Multiple touches that leads go through before buying
When it comes to deciding, that's when they're looking for testimonials and quotes, they're looking on social for recommendations and they're responding to ads that talk about quality and looking after them. No one wants to buy a product and feel buyer's remorse that they made a mistake. They want to know that they're making the right decision and then of course referring their friends. As I said, I covered this in detail in another video, look out for that.
But I just wanted to remind you of this because it's so important. In fact we know that all these touches that people go through and again, I've covered this in another video, there are multiple touches. People don't just suddenly decide one day to hop onto solar quotes and look for a dealer, they're doing a lot of research and being touched with multiple messages many times before they make the purchase. And in fact, this is a research study that Google's done about the number of touches people make just on buying consumer products. It's very high.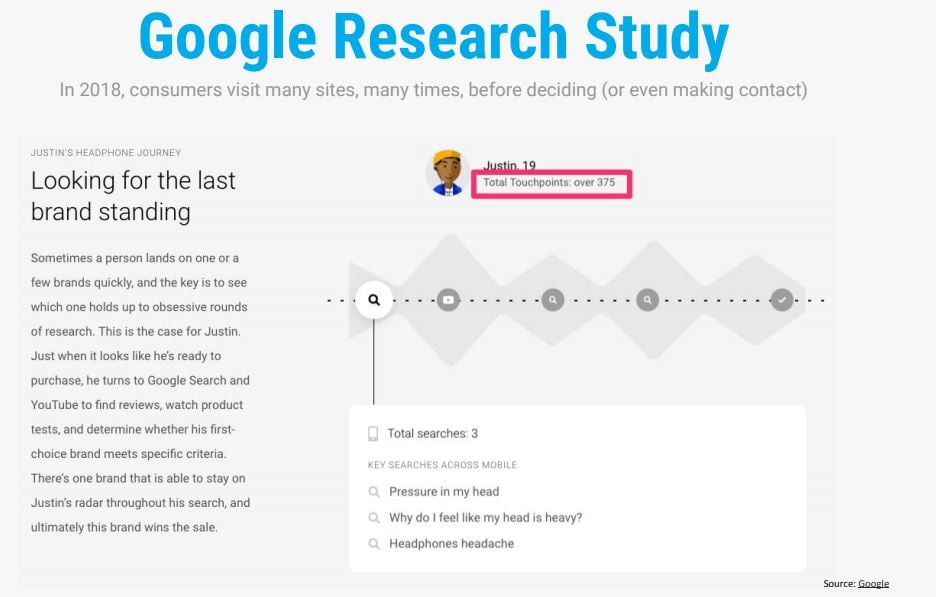 And a McKinsey study found that often when closing deal, perhaps not in research but in closing the deal, consumer driven activities such as reviews and asking recommendations from friends is so important.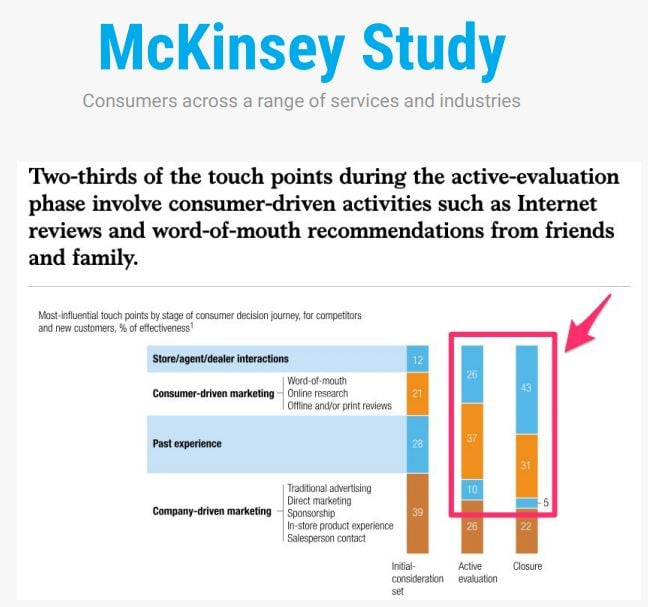 Credibility - Key Items to Put in Place
So how can you take advantage of this? How can you improve your credibility?
Well, here's eight key items to put in place and there's a checklist at the end with this as well.
1. Reviews and testimonials
Here's an example of a solid dealer in Melbourne.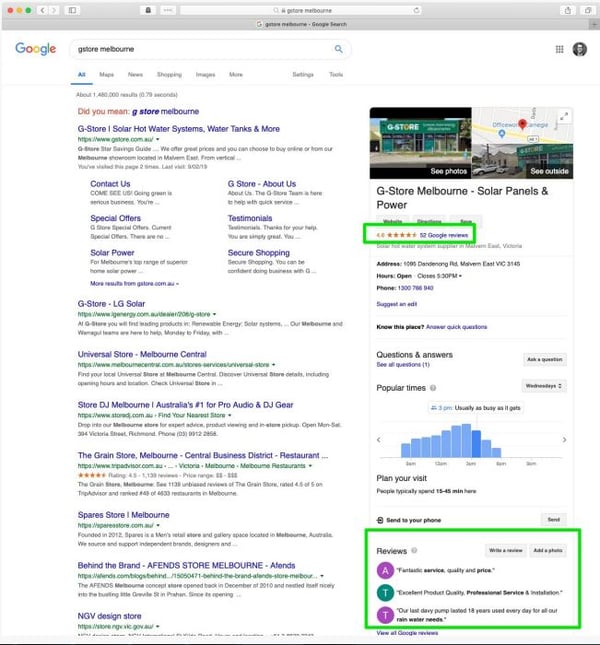 Look how many reviews they've got. This is on organic at Google search, 52 reviews, that's a high credibility rank rating.
So first of all, get your Google my business listing up to date. Ask your clients to give you reviews. We've got a blog post on how to ask your clients to give you a reviews.
They actually aren't even on your site, they're just searching Google. And if they saw one or two reviews on low stars, you've lost. So before they maybe even made it to your site or perhaps they were recommended by a friend and they just search for your name in Google, if there's not a high credibility then you've lost.
So all the marketing you do, it's almost defeated by not having credible reviews.
Here's another site.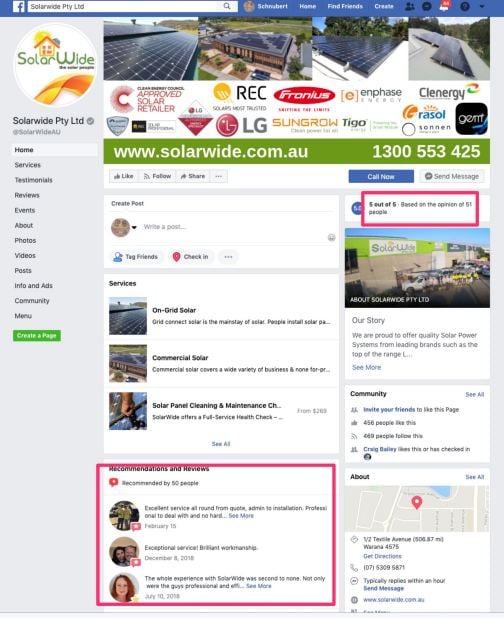 They've got 51 reviews at the moment on Facebook, very high strong credibility signal. So that's another example of why social can work for you. So not only is social driving your leads but it also giving you credibility. And in fact for some people, just the credibility piece is important.
2. Highlighting installs, photos and videos on social

What if they've come from SolarQuotes or StraightQuotes or another quoting site? They haven't even responded to your marketing but they've seen you on another site. Unless you've got these credibility items in place then you're at a disadvantage.
3. Instagram as a showcase
It might not drive leads but it's often a credibility point. Instagram is a like a showcase. People will find you, they'll check you out on Instagram just to get a sense that you're actually a valid business and doing good work.

4. Time in business (eg 10+ years)

If you've been around for a while that's worth highlighting and many dealers that we work with they've been around for 10 years plus and they're not promoting it on their site. If you're in the industry, you know that hundreds more each year go bust because they're low quality scammy solar dealers. If you've been around for a while, that's a key differentiator.
5. Highlighting quality - products and services

This is really important because your competition in the scammy and is pushing low quality products that really only targeting price. You need to be highlighting quality.
6. Mobile-friendly
Your site needs to be mobile-friendly for optimal user experience.
7. Fast site

We know now that if your site takes more than three seconds to load on mobile, most people just leave.
8. Up to date social channels
People often look at your social channels right at the end just to get confidence that you are in business. So if your social channels haven't been updated in the last year or so, it looks concerning.
So these are all important items for you. So just quickly, pulling all these all together, your action items for increasing credibility: Ask customers for reviews on Google, use Instagram for showcasing your site, highlight your installs, image and video. So images are good and videos. They don't have to be high quality videos by the way, they can be on your phone just taking a quick video of a recent install highlighting a few things.
So you might highlight for example, here's the panels, look how beautifully they've been installed, look at the wiring, how care currently we've put effort into hiding this, look at where the inverter is placed. It's in the shade, it's out of direct sunlight. Be highlighting key parts of your business and how you provide quality and look after your clients, your time in business, you might be highlighting warranties.
In fact that the products you use are high quality and have warranties to look after customers for many years to come, as we said, mobile friendly and a fast site.
If you'd like to chat and get a few more ideas, please get in contact with us and we'd be happy to discuss with you further.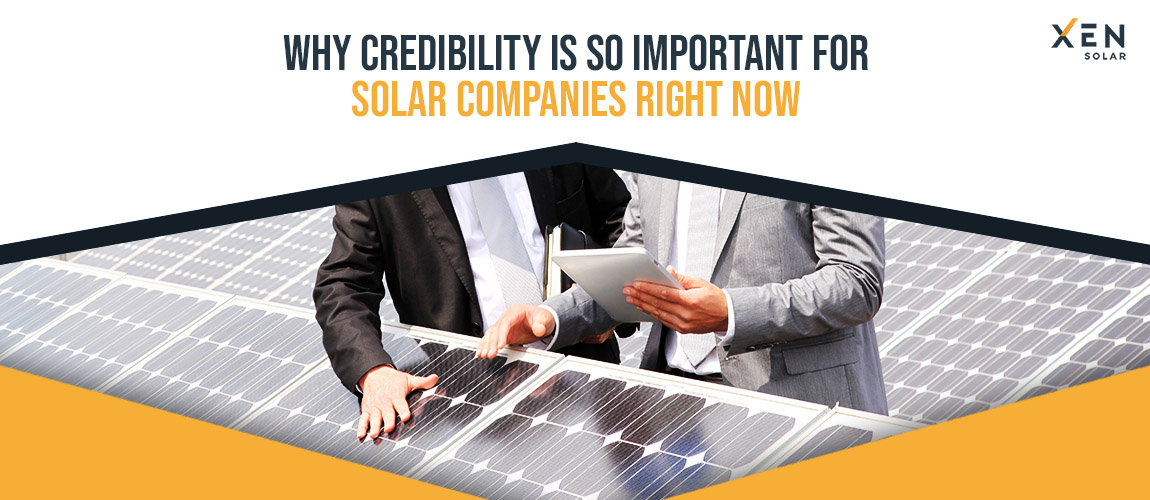 Published: Wednesday 19 June 2019 | Last updated: Wednesday 19 June 2019